How to get into UMass Amherst with 100% Scholarship | Study in USA
May 24, 2023
Hey Everyone, This is Shirish, and welcome back to my blog. Today I am back with another one of amazing University- the University of Massachusettes at Amherst or simply known as Umass Amherst. If you looking for higher education and want to study abroad at UMass Amherst, this blog is all you need!
And as always, I have created an amazing College Admission Profile Assessment, and it is completely free to use. Just head to this link and get your profile evaluated for free.
Let's hit it up for Umass Amherst.
About the University
UMass Amherst has a motto of BE BOLD. BE TRUE. BE YOU. The University of Massachusetts Amherst is a world-class university that invites and propels change to improve society. It talks about innovation, entrepreneurship, and Change. And the moment you visit the website, you are greeted with BE REVOLUTIONARY. It says a lot of Umass, and it gives a very positive and energetic feel. I will discuss more on how to use these things in your applications to multifold your chances of admission in my later section on how to get into Umass after I discuss the Academic, Social, and Financial Fit. And yes, I will discuss how you can study with upto 100% scholarships at UMass Amherst.
But Let's begin with the basics first. The University of Massachusetts Amherst (UMass Amherst, UMass) is a public research university in Amherst, Massachusetts. It was established in 1863 and is the sole public land-grant university in the Commonwealth of Massachusetts.
It was first established as an agricultural college, it is the flagship and the largest campus in the University of Massachusetts system, as well as the first established.
The Main University Campus is in Amherst, Massachusetts, and is spread across 1500 acres. The city has a lot of opportunities available for students and things they can do on the weekends. The location of the campus allows them to have good part-time jobs and internships.
The campus is centered on a pond full of ducks and swans, while architectural styles range from colonial to modern. The school is located on the outskirts of Amherst, a city that combines the energy of a bustling cosmopolitan center with the quaintness of an old New England town while also catering to college life.
The most popular majors at UMass-Amherst are Management, Engineering, Psychology, Finance, Biology, Economics, Accounting, and Computer Science.
Although I am not a big fan of judging a university solely on the basis of Ranking. But it is ranked 67 out of 443 National Universities in the USA, which is pretty good. Alright, Let's now move on to our next section now- talking about the Right Fit, starting with
The Academic Fit
The academics at UMass are amazing. They offer more than 110 undergraduate and over 120 postgraduate degree programs, and among them, management and engineering are top-ranked. There are general requirements for undergraduates. All undergraduates must complete courses in writing, basic mathematics and analytic reasoning, the biological and physical world, the social world, social and cultural diversity, and an integrative experience. There are no such basic curriculum requirements for postgraduates, though they have department-wise requirements.
As mentioned earlier, Psychology, finance, biology, and economics are the most popular degree program. Accounting, computer science, nursing, and sport management also draw praise, and a new major in informatics has been added.
Students seeking to stand out from the masses might consider the interdisciplinary major in social thought and political economy or the bachelor's degree in individual concentration, a design-it-yourself major. The university has a strong study abroad program where the university offers numerous study abroad programs for UMass Amherst students. The university also offers a lot of foreign language programs as well.
The particular course of the Exploratory Track Program for Undergraduate students places undeclared first-years into one of eight academic advising tracks based on the interests and academic strengths demonstrated in their admissions applications. PG students get direct entry to their intended major.
The Center for Student Business offers one of the most imaginative programs at UMass, allowing students to staff and manage nine campus businesses, learning how to work with others and resolve conflicts professionally. This is super interesting and is a great opportunity to learn and grow.
The Faculty here are well trained and have out-of-the-world staff as described by students there. Full professors teach most courses, although some of the larger courses are broken down into smaller sections with graduate-level teaching assistants.
The university's past and present students and faculty include four Nobel Prize laureates, a National Humanities Medal winner, numerous Scholars, Olympic Gold Medalists, a United States Poet Laureate, as well as several Pulitzer Prize recipients and Grammy, Emmy, and Academy Award winners.
The Class size at UMass Amherst is average to small; about half of all classes have fewer than 20 students.
So keeping all of this in mind, I will rate UMass Amherst with 4 Stars on the Academic Difficulty & Quality level, where 5 is the highest level.
After Academic fit, let's move to
Social Fit & Campus Life
UMass offers "a vast social life. It had over 400 student organizations of all types. With more than 40 intramural offerings and 46 club sports, recreational opportunities are extensive. The Fine Arts Center brings nationally known theater, music, and dance performances to campus year-round.
On the weekends, students frequent the restaurants and bars in Amherst center. Amherst is close to good skiing, hiking, and canoeing areas. It's also 90 miles west of Boston, 150 miles north of New York City, and 25 miles south of Vermont and New Hampshire, making a car very useful.
UMass Amherst has 32,002 students, with 24,500 UG, and the remaining 7,800 are PGs and PhDs. The University has about 11.5 percent, international students, with a lot of Indian students.
Housing is good too. UMass has one of the largest on-campus housing systems in the country. Most students (61% of students) are housed in seven residential areas. The Residential Experience assigns students to living/learning communities with peers who share common interests and experiences. Whether you prefer a high-rise tower or a red brick residence hall, family-friendly off-campus housing, or a dedicated floor for students who share social identities, lifestyle preferences, or cultural bonds, UMass Amherst offers a housing option to meet your needs and expectations. So be rest assured that you will have a great home away from home.
The food quality is amazing, and the variety is huge. UMass Amherst has been ranked #1 for Best Campus Food in the U.S. by The Princeton Review for five straight years—so you know you're in for some good meals. Whether you spend most of your time on campus or off, you can choose from flexible dining plans or pay-as-you-go to make sure you're getting nutritious (and delicious) meals when and how you want them. So food and dining are top-class at Umass Amherst.
UMass Amherst is big on sports as well. The university's 21 varsity athletic teams compete in NCAA Division I and are collectively known as the Minutemen and Minutewomen. The university is a member of the Atlantic 10 Conference while playing ice hockey in Hockey East and football as an FBS Independent. Division I varsity sports are popular, especially football, men's ice hockey, and men's and women's basketball.
UMass Amherst offers competitive academics and good social life as well; I would give a 5 star out of 5 on the Quality of Life.
Now let's look at the
Financial Fit.
UMass Amherst falls in an affordable to expensive school category. The expenditure is up to 50k to 55k US Dollars in annual Tuition fees without scholarships. Living costs (Housing and dining) may fall in the 15k-18k US Dollars range at the most.
As far as Financial aid is concerned, UMass has hundreds of scholarships available to help students achieve their academic goals. By completing the General Application, applicants will automatically be considered for several scholarships based on general application answers. In addition, by completing supplemental (departmental) applications, applicants will be considered for department-specific scholarships within their school/college.
International students are considered for merit scholarships by the Admissions Office as part of their admission to the university. There may also be opportunities to apply for scholarships through your school or college, major, or other on-campus scholarship providers.
Also, at UMass Amherst, you can combine multiple scholarships and can get a 100% scholarship for your tuition fee. If you are an international student and unable to get a 100% scholarship in the first year, don't worry, you can apply for more scholarships in your second year and can combine these scholarships and study free for your second year. If you are looking for a UG degree, you can do the same and study on 100% scholarships 2nd year onwards.
So Overall, I would give it a 4 star out of 5 on Financial Fit.
After exploring the fit, let's move to the most curious section of How to triple Your Chances of Getting into UMass Amherst with my special admission tips and strategies. The ideas I am going to share now come from my decade-long experience working with students for Career and college admission.
How to Get Admission to UMass Amherst University
UMass-Amherst uses a holistic approach to admissions. Each year, Amherst searches for students who bring their unique strengths and diverse talents to the UMass Amherst campus. They conduct an individualized review of applications with careful consideration of a student's academic achievements, personal qualities, and motivation.
First off, grades matter a lot when applying. Transcripts for your undergraduate degree or for high school students, grades 9-11, must be issued from the high school in which you completed your junior year and must include a listing of all high school courses and grades. College students need to provide college transcripts officially.
Next is to Take your essays or SOP seriously. This is a required part of the application. Take your time writing your essay. Get feedback from your family, professor, or teacher or from a professional. Proofread it carefully. They want to know something about you. This is an ideal opportunity to provide further information not apparent in your transcripts and other materials. This is a great place to talk about your personal qualities and your story. Your story is super important.
If you would like them to know about a relevant activity, talent, or award, please include that information in your essays, LORs, and resume. Letters of recommendation are required for a completed application, and a detailed note on your co-curricular activities is also required.
UMass Amherst also requires all international students to present an English proficiency test. You can prove that with the TOEFL and IELTS exams.
For admission to Umass Amherst, remember keywords and keyphrases like Be Revolutionary, Be Bold, Never settle, Dare to be Different, and ideas to reality. All these are very important aspects for UMASS, and if you can include these in your applications and show them that you, too, have some of these characteristics, you will literally multifold your chances of admission. For instance, talk about how you were Bold and curious in your essay or SOP. Adding this one aspect can skyrocket your chances of getting admission to Umass Amherst, and that too with upto 100% scholarships.
If you have time for your applications, make sure to build your profile around these key phrases, for instance, Dare to be different, Try to do something different, or try to turn your idea into reality. This gives you great chances of admission, and that too with upto 100% scholarships.
Innovation and entrepreneurship have long been at the core of Umass Amherst, and if you can highlight similar interests and relevant experience, again, you will be way ahead of your competition for admission.
Another tip - They suggest highly that applicants should not send non-required supporting documents or items such as photographs, recordings, writing samples, awards or commendations, etc., so make sure not to include them. Some departments at the PG level may ask you for additional documents, so make sure to check the department requirements before applying.
As for deadlines- For admission, UMass Amherst offers two deadlines for Undergraduate students that are Early Action, which is generally November for the preceding year of your entry year, and the other regular decision, which is January 15th. You can apply through the Common application portal.
For all postgraduate courses, they have individual department deadlines with either 1 or 2 deadlines between September to Mar every application year. Transfer Applicants are welcomed as well, depending on availability, with applications accepted between November to march, depending upon the course.
Make sure to apply by the deadline as it gives you enough time for your student visa, and you will be able to fulfill all student visa requirements in time.
In the end,
In the end, to conclude, If you are curious, think differently, want to make a change, and are someone who can turn ideas into reality, UMASS Amherst is for you.
So this was the whole process of getting admission to UMass Amherst. I am sure you must have enjoyed this blog. Make sure to comment below if you have any questions. I am with you on this beautiful journey of college admission, and I will be back soon.
Take care and Happy Applying & Happy Studying Abroad!!
Author: Shirish Gupta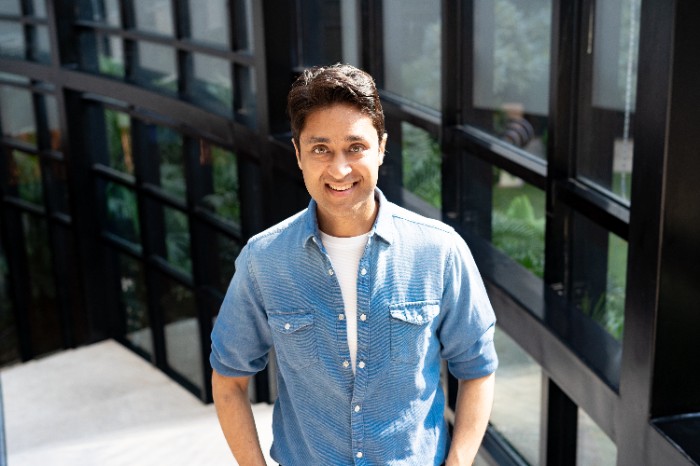 Shirish is a TEDx Speaker, Entrepreneur & Youth Mentor. Shirish runs a highly successful Youtube Channel (shirishgee). He has been featured on National television multiple times and has won the prestigious Philip Kotler Award. Shirish is on a mission to mentor today's Youth and create a ripple effect of positive impact across the planet. He believes that the Youth have a unique opportunity to Build an 'Xtraordinary Life' for themselves and make a positive global change.
We are the new school of change-makers looking to build a great life and great a positive impact through our work and life. Join the tribe and build your Best Life today! Shirish calls it your Xtraordinary Life :)